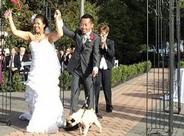 Hi Janice, How are you?! I hope this email finds you well. I can't believe it's almost been 2 months since you married us- where did the time go! We came back from our honeymoon a month ago and we're just starting to feel like we're back to our regular routine again. I didn't get a chance to officially THANK YOU for all your services for our wedding. You were truly wonderful and I not only I gave you great feedback on the survey, but I will definitely recommend you to anyone who plans to get married in the future. Thanks again. Take care
Garlice and Andrew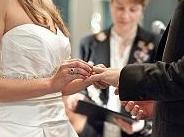 Janice performed a very articulate, compassionate and genuine ceremony to a room full of our friends and family. As we wanted aspects of both our family traditions to be part of the ceremony, she guided us on how to customize our vows to make them unique to our traditions and to each other. She was very flexible in meeting with us beforehand to better understand our values and what we were looking for in a perfect ceremony. I would highly recommend her.
Erin and Rob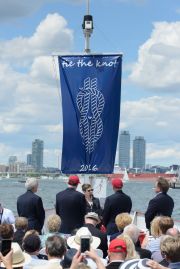 Janice you were great. Your ability to pull this together so quickly was greatly appreciated. We had so many compliments on the ceremony and PJ's mom was especially touched with it and felt included even thought you did not speak her language. Bravo.
Keith & Predrag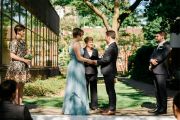 Janice Meighan was an absolute pleasure to work with for our wedding ceremony. She was incredibly professional in both the pre-meetings and at the ceremony. She brought forward a number of great options to help us craft the ceremony to what worked great for us. It was a fantastic working with Janice, and we'd highly recommend her.
Alex & Amanda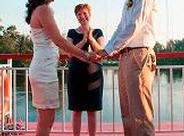 Janice Thanks for your officiating at our wedding. You are very professional and calm. During some of the ceremony it felt like it was just you, me, and Doug, which is quite a feat considering there are 100 (well technically 200) eyes on us!" Most sincerely, Megan & Doug
Megan and Doug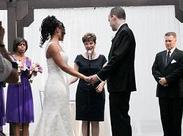 Janice, thank you so much for performing our wedding ceremony. You were such a pleasure to work with and we really appreciated all of your guidance in preparing our vows. Many of our friends and family told us that they were very moved during our ceremony. We know that they, like us, were touched by your sincerity, humour and grace. We are so glad that you agreed to marry us! All the best,
Trish and Alex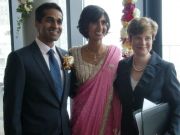 Hi Janice, We just wanted to say thank you so much for officiating our ceremony on the 19 July. You were wonderful and made us both feel very comfortable during the vows. We were both nervous as anything, as you may have guessed, but you made us feel calm and brought a warm loving atmosphere.
Arti & Sachan
Hi Janice, Thank you so much for preforming Julie's and my wedding ceremony a few weeks ago. It was absolutely magical! You did a wonderful job and we had many people comment on how much they enjoyed you. All the best, Tiffany
Tiffany and Julie
Hi Janice- We just wanted to thank you for performing such a lovely ceremony and for all your help throughout the process. From the beginning you were a wise sounding board, providing us with so much guidance. During the ceremony you made us feel relaxed and at ease. So again, huge thank you for helping us during such an important time in our times. We will never forget Saturday! All the best,
Kasi & Shane
Janice you were amazing, and made everything easy and you were very accommodating to our requests. Everything was stress free! Thanks!
Jessica & Ian
Janice, we wanted to thank you for performing such a thoughtful and touching ceremony. Your customized input into the wording really helped us to create something unique to us which made it ever so special. You did a great job on the the day making us feel comfortable and everyone loved the simplicity yet meaningful ceremony. Most of all you were always there for us helping when needed with great ideas and tons of support. Thank you for making our marriage ceremony the best!
Diane
That was the most beautiful ceremony that I have ever been to and I was glad to say that it was mine.
Sherry & Kevin
Janice Meighan was amazing. She was professional and very personable at the same time. Janice made our day very personal and relaxed.
Heather & Thomas
Downtown Toronto, Agincourt, Scarborough, East York, York, North York, Willowdale, West Hill, Richmond Hill, Kleinburg, Mississagua, Etobicoke, Aurora, Stouffville, Markham, Vaughan, Toronto Islands, Pickering, Ajax, Whitby, Oshawa, Newmarket, King City, Maple, Woodbridge.